Cottage
A two-storey cottage with area of 62 square meters on the ground floor has living room, kitchen, a bathroom, and two bedrooms and a shower on the second floor. Spacious living room with wood-burning fireplace and kitchen create a special domestic cosiness in the mountains.
You are welcome to prepare your favourite breakfast or dinner if you wish. The second floor can comfortably accommodate 7 guests in two separate bedrooms. Orthopaedic mattresses and fresh bedding will contribute to better sleep. Morning coffee on the spacious balcony with pure mountain air will give a boost of energy for the day.
The cottage accounts for all important details for active family recreation in the Carpathians.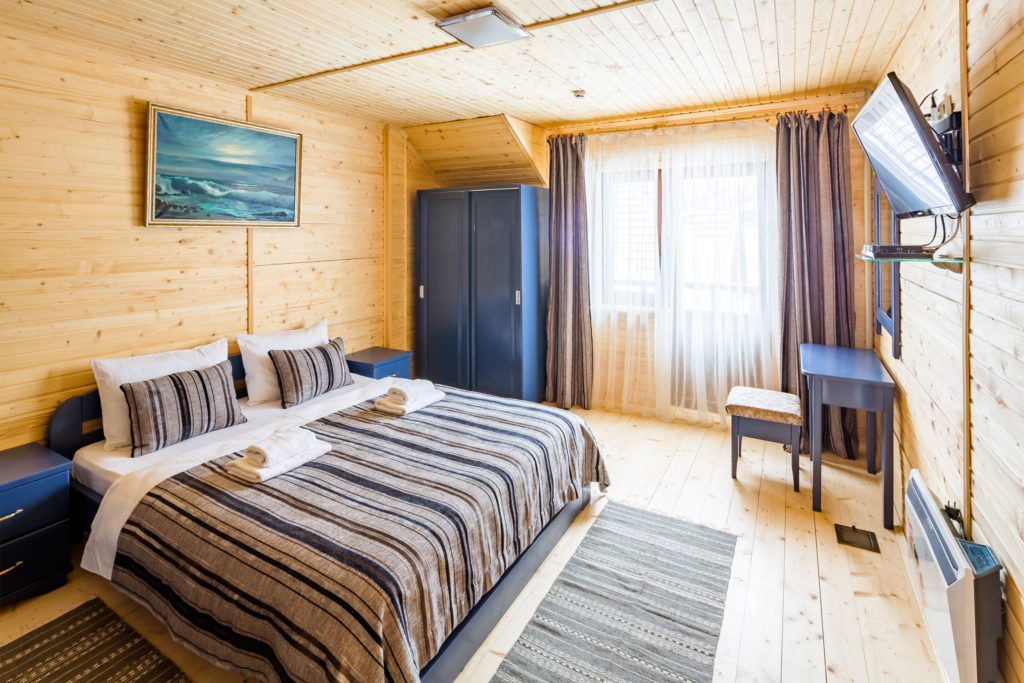 The kitchen with refrigerator, electric stove, hood, teapot, microwave and utensil
Living room with sofa, fireplace and dining table
Plasma satellite TV in bedrooms and living room